Fair Trade Schools Launch in the United States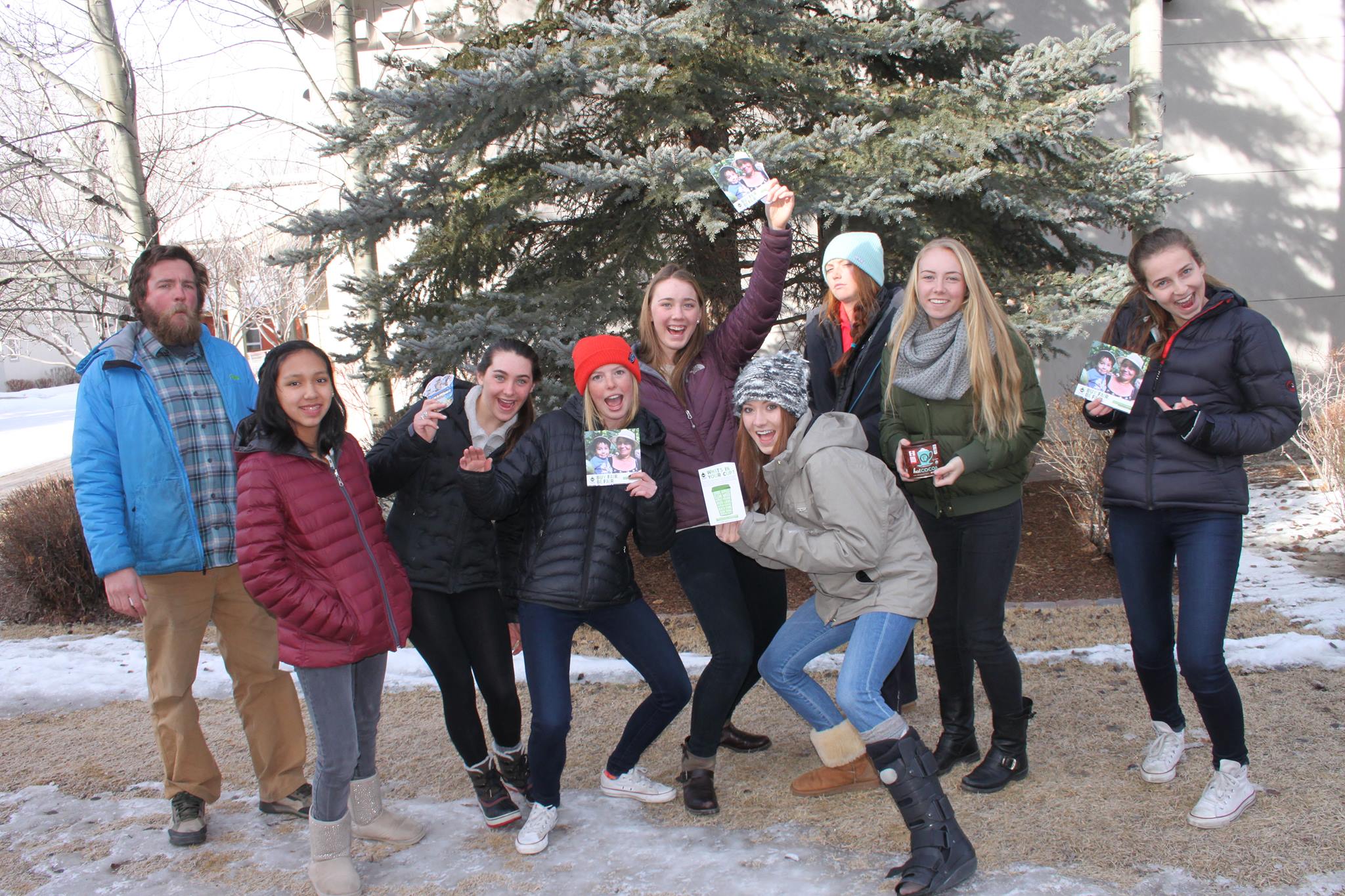 Fair Trade  Campaigns Announces New Initiative to Empower K – 12 Schools Commit to Ethical Purchasing
Fair Trade Campaigns, a national network of Fair Trade advocates in 170 towns and campuses across the United States, is proud to announce its newest campaign – Fair Trade Schools. Mirroring a growing demand for Fair Trade products, Fair Trade Schools will empower students, teachers and staff to drive demand for ethical consumption from the next generation.
The initiative launches on February 4th, beginning with 15 active campaigns in schools across the country. This includes 10 pilots at Phillips Exeter in Exeter, NH; Cardinal Newman in Healdsburg, CA; Teaneck High School in Teaneck, NJ; Wakeland High School in Frisco, TX; Media Elementary in Media, PA; Community School in Sun Valley, ID; St. Mary's College High in Berkeley, CA; The Lawrenceville School in Princeton, NJ; Media-Providence Friends School in Media, PA; and Mercy Vocational High School in Philadelphia, PA. Fair Trade Schools will join Fair Trade Towns and Fair Trade Colleges & Universities under the Fair Trade Campaigns umbrella.
"Personally, what motivated me to work on the Fair Trade campaign and Fair Trade in general is my family background" said Nabai Habtemariam, committee member of the Fair Trade Campaign at St Mary's College High School in Berkeley, California. "My parents both grew up in poverty. They worked on their parents' farms in Eritrea for much of their younger lives. They struggled because they were not offered what Fair Trade is offering to scores of farmers worldwide. I want to give people, like my parents, an opportunity to earn what they deserve."
Fair Trade Schools will officially recognize K-12 institutions committed to educating students about Fair Trade, an economic system that ensures products were grown, harvested, crafted and traded in ways that improve lives and protect the environment. Schools may choose to host educational events, or even source Fair Trade products like coffee, tea and bananas in the cafeteria, offices and other school outlets.
"Connecting students and teachers to a diverse movement with a range of Fair Trade certifiers, associations and businesses committed to ethical consumption is important," said Billy Linstead Goldsmith, National Coordinator for Fair Trade Campaigns. "It allows us to show the school community how they can make a difference with their purchasing power, and that there are real opportunities for students to do so in their careers."
Start a Campaign
2013 marks a year of growth for Fair Trade Campaigns, with over 75 new groups participating. Now with Fair Trade Schools, and later this year with Fair Trade Congregations, it's the perfect time to go beyond the purchase and inspire others to buy fair. Here's how you can get involved:
 Join the Fair Trade Campaigns social media community to learn about Fair Trade and monthly giveaways
 Discover how you can make your town, campus, school or congregation Fair Trade
 Watch and share the story of how your community or campus can make a difference
To learn more about Fair Trade Campaigns, visit www.FairTradeCampaigns.org follow @FTCampaigns on Twitter and "like" the Fair Trade Campaigns Facebook page.
About Fair Trade Campaigns: Fair Trade Campaigns is a grassroots movement mobilizing thousands of Fair Trade advocates on campuses and communities across the USA. Fair Trade Campaigns recognize towns, colleges, universities, and schools in the US for embedding Fair Trade purchasing practices and principles into policy, as well as the social foundations of their communities. Project collaborators include Fair Trade USA, Fair Trade Federation, IMO – Fair for Life, and Fairtrade America. Visit www.FairTradeCampaigns.org for more information.
Contact: Courtney Lang, 510-844-1640, clang@fairtradeusa.org