UNIVERSITY TIP #2: REACH OUT TO CAMPUS OUTLETS
Work Your Way Through Goal #2: Reach Out To Campus Outlets
Goal #2 focuses on increasing Fair Trade availability on campus. To reach this goal you will need to:
Ensure a minimum of two Fair Trade products are available in all campus-owned & operated venues as well as in service contracts where possible,
The Obstacles

The Solutions

Food Service Buy In

Develop a relationship with the campus dining manager: Relationships are crucial to campaign success. Set up an appointment with or stop the the office of the manager to get the conversation started.
Highlight provider support: Food service providers Sodexo and Bon Appétit have webinars to help campus dining managers to increase fair trade availability.

Cost

Start with the basics: Fair Trade coffee, tea, and chocolate are now available at prices comparable to the conventional market. Start with our four approved 3rd party certifiers to learn about these products.
Pass a procurement policy: A procurement policy ensures that every purchase supports the growth of Fair Trade movement. Use this guide to get started.

Bookstore Support

Share success stories: With movement momentum, bookstores like Follett and Barnes & Nobel support fair trade handicrafts and apparel. One popular brand is Alta Gracia.
Positive messaging: Use new product highlights, producer stories, and point of sale marketing to both spread awareness and increase sales for the bookstore.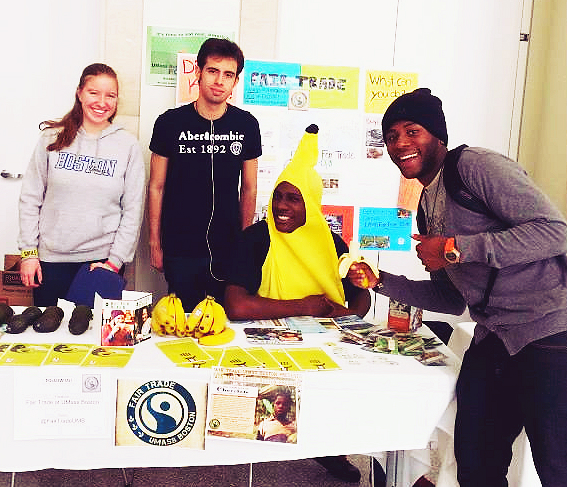 Guidelines to a successful dining manager relationship:
Reach Out. Make the effort to start the relationship. Your manager might not know abut Fair Trade yet.
Logistics. Plan a time to meet in a fun and professional atmosphere.
Treats. Bring an example of a Fair Trade product that could be featured in your dining hall. Who could resist a fair trade chocolate bar?!
Preparation. Come with materials to talk about the principles of Fair Trade and how you plan to integrate them on campus.
Support. Make an effort to connect dining managers to Fair Trade Campaigns. We have experts that are happy to talk with managers to brainstorm new ideas or troubleshoot problems.
Stay updated by heading to the forum for tips on each of the 5 Goals!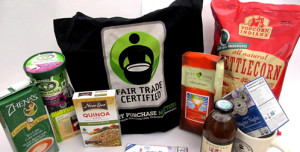 Check out our other resources: