Get to Know Global Exchange
Global Exchange is thrilled to celebrate Fair Trade month by sponsoring the 2015 Fair Trade Photofest and offering two winners of the Best Overall Photo the opportunity to join one of our Fair Trade Reality Tours in Mexico.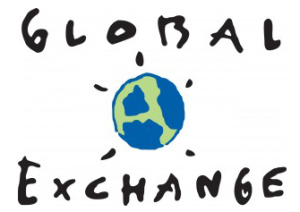 Global Exchange's mission to promote social, economic, and environmental justice has led to more than two decades of work educating and building the Fair Trade movement. Our work has taken us around the world to meet and stand in solidarity with Fair Trade artisans and farmers. Now you can join one of our trips to learn about Fair Trade!
Travel to Mexico & Meet the Faces of Fair Trade
Global Exchange's Fair Trade Reality Tours will take you into the daily lives of small-scale farming families and enhance your understanding of what Fair Trade means to producers. This year's winners will have the opportunity to join Global Exchange in Chiapas or Oaxaca, Mexico and explore the culture, history, and benefits of local Fair Trade cooperatives.
Come with us to Chiapas and you will get the chance to examine the recent history of the region and hear about challenges facing the struggle for indigenous autonomy. You will learn about the direct effects of globalization in the context of NAFTA and meet with Fair Trade artisans and cooperatives to see the positive impacts of Fair Trade. From a base in the colonial town of San Cristóbal de Las Casas, our delegation will travel to surrounding communities to speak with indigenous and campesino organization leaders, activists, educators, students, and artisans. Through their folk art, food, and music, you will get a unique perspective into their time-honored traditions. Read more about a Reality Tour to Chiapas that Fair Trade Campaigns took with Global Exchange a couple years ago.
Join us in Oaxaca and you will travel to Mexico during the annual Day of the Dead/Dia de los Muertos celebration. Dating back to the Aztecs, this celebration is a family event to remember departed souls and to celebrate the resurrection of their spirits. You will explore Oaxaca's rich culture and have the chance to meet with local social organizations and indigenous leaders, learn about fair trade as well as the effects of globalization throughout the region.
Take Meaningful Action & Stand Up To Brands

Global Exchange has pressured big corporations like Hershey's and Starbucks to certify their products Fair Trade, and won! We have educated the public about Fair Trade through creative campaigns like Reverse Trick-or-Treating, where thousands of children across the country hand out Fair Trade chocolate and information while going door to door in their neighborhoods Halloween night. But perhaps the most important and inspiring work that we do is connecting consumers with producers and passionate Fair Trade activists through our Reality Tours programs.
We hope that you'll be one of the two lucky winners of best overall photo in the 2015 Fair Trade Photofest and join us in Mexico!
Best of Luck & Happy Fair Trade Month,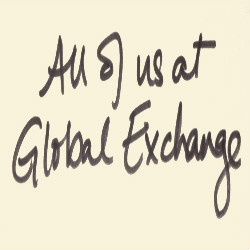 P.S. You don't have to win to go on a Fair Trade Reality Tour. Our delegations from the Fair Olive Harvest in Palestine to Fair Trade Coffee Picking in Costa Rica to meeting Fair Trade artisans in India are open to everyone. Check out the places we travel to and pick your life-changing destination today.