'Fuel Up' by Fair Trading Your Finals
Share Your Plans and get Rewarded!
Here's your chance to get some great, free materials for that final Fair Trade Event of the year! A few generous donations have allowed us to support campaigns hosting a Fair Trade Study Break!
You can participate with three easy steps:
1) Provide a short explanation of your plans & your mailing address in the comment section
3) Host your event! 
4) Post about your event on social media using #FTCampaigns
Here are some of the Fair Trade products and materials you'll find in your kit:
* Fair Trade Coffee from Peerless Coffee & Tea… 
* Fair Trade Chocolate from Alter Eco Chocolate…
* Fair Trade Tea from Numi Tea…
* Informational 1-Pagers on Coffee, Tea and Chocolate from Fair Trade Campaigns.
Here's a few ideas to help get the ball rolling…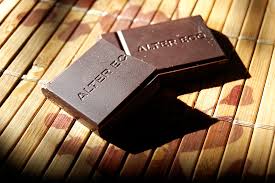 Idea 1: Table with Fair Trade coffee, tea and chocolate
Give your classmates that extra boost as they head into or out of the library! Set up a table with Fair Trade Coffee (Peerless Coffee), Tea (Numi Tea) and chocolate (Alter Eco Chocolate), as well as some materials highlighting what you have accomplished this year and are looking to achieve in the next. Use this as an opportunity to get the word out about your campaign!
Idea 2: Partner with an existing event
In the lead up to Finals week numerous groups on campus will be hosting events to prepare students and staff. Gauge the landscape and offer to 'Fair Trade' another group's event! Reach out to clubs, departments and your food service provider to see if you can set up, sample, and introduce Fair Trade concepts to a new audience. Follow-up afterwards and continue building the partnership!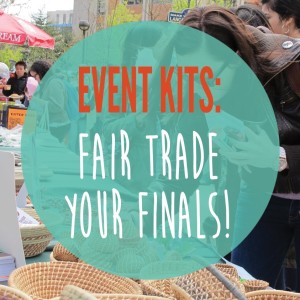 Idea 3: Fuel up with Fair Trade!
Last year Villanova University hosted a 'Fuel up with Fair Trade' event. Read through this one-pager to learn how to keep track of all the details and set up your own event on campus.
Remember: post your plans in the comment section below!
If you have any questions — please contact National Organizer Kylie Nealis (knealis@fairtradeusa.org)