Three Ways to Fair Trade Your Valentine's Day
This Valentine's Day, Share the Fair Trade Love & Support Farmers and Artisans Around the World!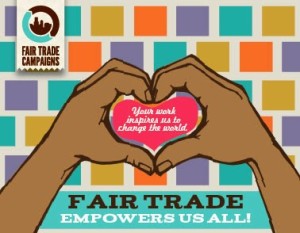 We've put together a few great ideas on how you can Fair Trade your Valentine's Day by buying Fair Trade products, learning about Fair Trade, spreading the word and taking action!
1.  Buy Fair Trade
Show that special someone how much you care by treating them to these ethically produced, Fair Trade indulgences!
Get ready to kiss your sweetheart with organic, cruelty-free and Fair Trade lip balm by Lasting Smiles. Available at your local Target store and online, these lip balms are made with sustainable and ethically sourced ingredients. And even better, Lasting Smiles helps transform kids' lives forever. For every 1,000 sold, they donate a cleft lip and palate surgery to a child living in an area where the brand's ingredients are sourced. Follow @lastingsmilescare on Instagram to share more of their inspiring story.
And for those of you who love tea, don't forget about Twinnings, Honest Tea & Numi Tea — all offer delicious Fair Trade Teas to start your day off right!
Last but not least – if it's ice-cream you crave, you can't go wrong with a pint of Ben & Jerry's ice-cream made with Fair Trade ingredients!
  2. Educate Your Friends & Loved Ones About Fair Trade
Learn more about the Fair Trade movement and spread the word about the positive impacts that Fair Trade has on small farmers and artisans all over the world with these educational one pagers: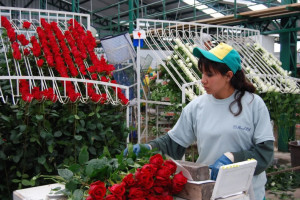 3. Take Action!
Support Fair Trade this Valentine's Day AND WIN Fair Trade goodies – here's how:
Happy Valentine's Day, Fair Traders!