Partner Spotlight: Fair Trade Federation
Fair Trade Federation:
Partnerships Built on Trust


The Fair Trade Federation (FTF) is a network of businesses – including those in the handmade sector – that are verified for their practice of Fair Trade. As members of the FTF community, businesses make the deepest commitment to all nine of the Fair Trade principles, undergo a rigorous screening process, and continually strive to create positive change through all their work: socially, economically, and environmentally. The FTF verification goes beyond Fair Trade basics with a 360° approach to trading partnerships.
FTF member businesses are based in the USA and Canada and build holistic partnerships with artisans and small farmers in the Global South. These relationships ensure fair wages and safe working conditions and also help producers to strengthen their communities and grow their businesses sustainably. They are empowered to build strong businesses for their families today – and for generations to come.
Find FTF Member Businesses
If your Fair Trade Campaign is still developing, be sure to contact FTF member businesses in your area for support. Or if you simply want to buy beautiful handmade and sustainably grown gifts, you'll see many online shopping options too! We accept new members every month, so search often for stores, cafes, online retailers, and wholesalers to learn about new products and amazing businesses.
Note from Fair Trade Campaigns – This is a great tool for Fair Trade Town organizers looking for local Fair Trade retailers! Use the search tool to see if you have any FTF members in your community.
Verification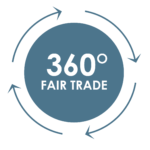 The FTF screening process verifies businesses' methods for practicing the Fair Trade principles throughout their supply chain and in their entire business. FTF members are committed to healthy and conscientious trade in all aspects of their work, and are evaluated yearly to demonstrate their ongoing commitment.
Fair Trade business owners may contact screening@fairtradefederation.org to find out more about applying for FTF membership.
Education & Community
The FTF supports Fair Trade businesses throughout the year, but we invite anyone interested in the Fair Trade movement to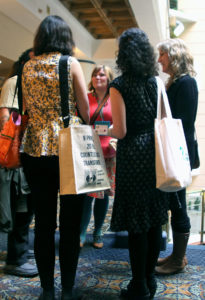 attend the FTF Annual Conference. It's a wonderful chance to meet many individuals in the movement and learn practical tools for strengthening Fair Trade businesses.
We're pleased that the 2016 conference in Burlington, VT, was our biggest yet! We'll announce next year's conference location this autumn. See you there in 2017!
Stay up-to-date on the FTF community by following them on Facebook, Twitter, and Instagram.
Questions? Feel free to contact the FTF office staff at info@fairtradefederation.org or 302.655.5203.
Thank you to the Fair Trade Federation team for contributing this guest post!
We're excited to announce that Fair Trade Federation will be joining us at the Mid Atlantic Regional Conference in Philadelphia on September 24! Will we see you there?
Learn more about all our 2016 Regional Conferences here.