The Road to Declaration: UW Madison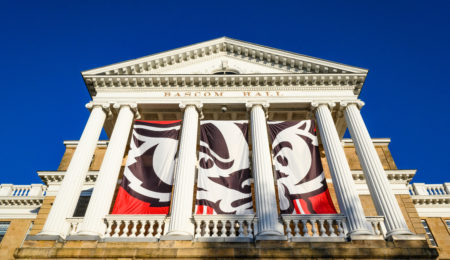 Many campaigns paused in early 2020 due to the pandemic, but the University of Wisconsin-Madison Campaign was just getting started. Jake McCulloch, the Office of Sustainability Project and Communications Specialist and lead organizer of the UW-Madison Fair Trade Campaign, teamed up with the Labor Codes and Licensing Advisory Committee (LCLAC) and in just 18 months lead UW-Madison in becoming the second Big Ten school and third UW campus to attain Fair Trade designation. During their short timeline the team:
introduced Fair Trade products ranging from coffee and tea to apparel and miscellaneous products into every campus owned and operated venue, all of which can be found on their Fair Trade Campaigns website.
worked alongside catering staff to review menus.
joined forces with various departments across campus to evaluate curricula and teach students about Fair Trade.
passed their Fair Trade resolution through the Associated Students of Madison (ASM), the Academic Staff Assembly, and the Faculty Senate.
In an article written by Jake to celebrate his teams accomplishments, he quotes Dr. Missy Nergard, Director of Sustainability at UW-Madison saying:
"'Fair Trade underscores the importance of fair labor practices, public health, and environmental justice—all central concepts to the mission of UW–Madison and to sustainability. "Achieving Fair Trade designation is also a collaborative enterprise, and I would like to applaud LCLAC and University Marketing for their essential roles.'"
To stay up to date on the UW-Madison Fair Trade Campaign's post designation journey, like their Facebook page and follow them on Instagram!
Hear more from Jake in an article he wrote for the UW-Madison Office of Sustainability here.