World Fair Trade Day & Fair Trade Study Breaks
Here's How to Win a Baking Kit with Tons of FREE Samples!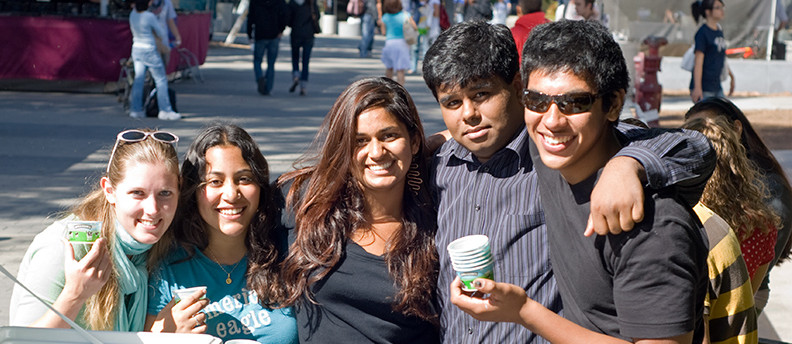 What better way to celebrate World Fair Trade Day than with deliciously baked goods or a well-deserved rest during finals! This year Fair Trade Campaigns encourages Towns, Schools, and Colleges & Universities to host Bake Sales, Bake offs and Study Breaks to honor this global celebration. Campaigns who host Bake Sales, Bake offs or Study Breaks between April 19 and May 11 will receive baking kits with free samples.
1. When:
Host a Fair Trade Bake Off, Bake Sale or Study Break in your community or on your campus April 19 through May 11.
2. Event Types:
You must host one of the following types of events to qualify
Bake Sale: host a fund-raising event at which homemade foods are sold that use at least 2 Fair Trade ingredients.
Bake Off: host a competition based on who has the most creative and tasty baked goods that use at least 2 Fair Trade ingredients. Invite local restaurants, chefs, businesses or schools to compete.
Fair Trade Study Break: Offer a break from studying by sampling Fair Trade products.
3. I want a Free Baking Kit!
a. Gather your team and make a plan to host a Fair Trade Bake Off, Bake Sale or Study Break.
b. Comment on this blog and share your campaign's plan for a World Fair Trade Day Celebration (any of the event types listed above). Or, register your World Fair Trade Day event on our website. If you're one of the first 45 campaigns to comment, you'll receive a baking kit with free samples!  You must be registered and logged into our website to comment or upload an event..  Please email clang@fairtradeusa.org if you have questions!
c. You must follow up with Fair Trade Campaigns after the event by posting photos of using the #BakeFair hashtag.
COMMENT WITH YOUR PLANS BELOW OR UPLOAD YOUR EVENT TO GET YOUR FREE BAKING KIT!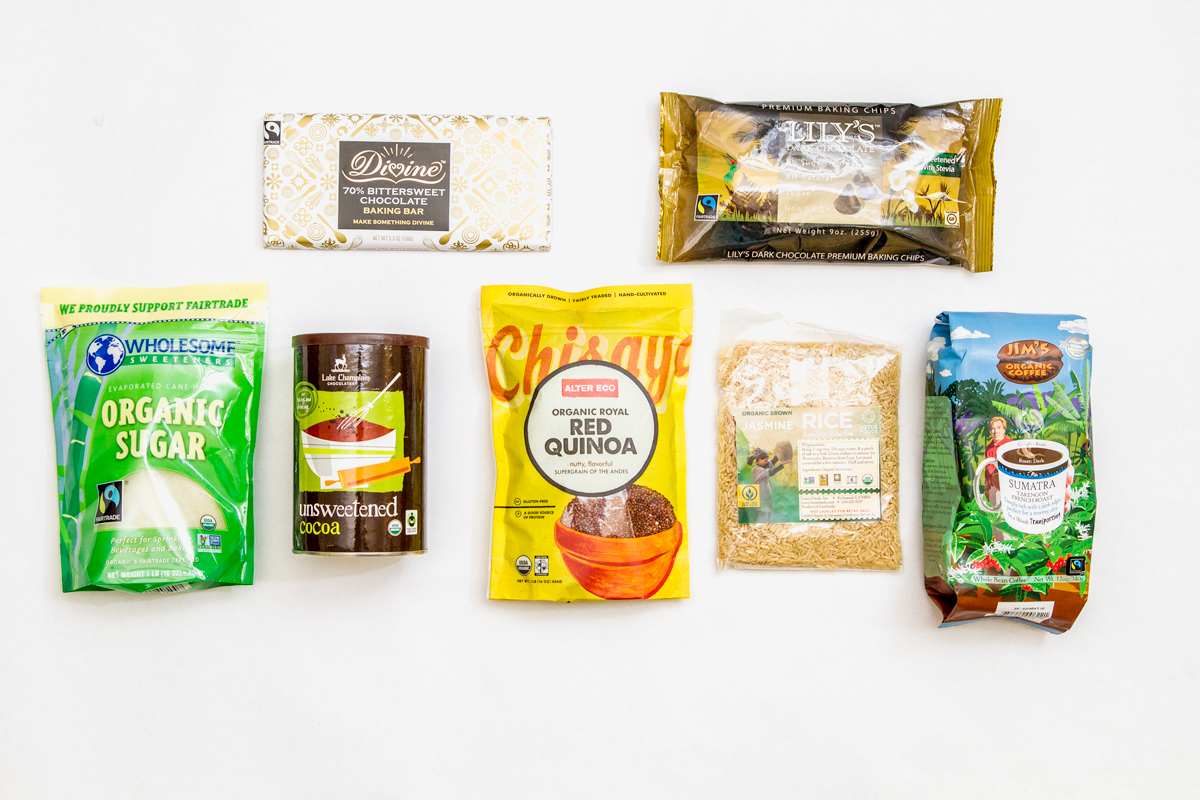 What's in the Baking Kit?  Chocolate, Coffee, Tea, Quinoa, Sugar and Rice Samples!