Fondest of Fair-wells
To know Courtney Lang is to know enthusiasm for Fair Trade
From her days as one of the core champions for Fair Trade in Burlington, VT, to a participant in our first-ever Fair Trade Towns origin trip to Costa Rica, to her almost five years on our national team, Courtney has brought an unyielding commitment to dramatically increase the levels of awareness and understanding of Fair Trade across the country. And she has done that by working tirelessly to provide the support and resources that all of us need to build a successful movement wherever our advocacy takes shape.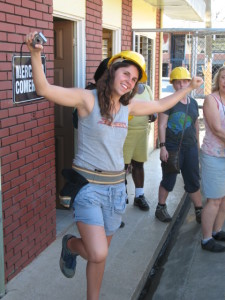 There are so many ways that we have grown in the years since Courtney joined our team, and her creativity and strategic thinking is imprinted on all of them. Courtney was an active thought partner as we worked across the movement to turn the individual efforts of students, faculty and staff at campuses like University of Wisconsin Oshkosh, Siena College and UC San Diego into a national Fair Trade Colleges & Universities movement.
She was a critical contributor to the strategic plan that aligned all of our work under the umbrella of Fair Trade Campaigns, aligning our resources, communications and other platforms into one, unified national effort. She took our rudimentary social media and digital presence and turned them into engagement tools that have reached millions of people through your efforts. In addition to countless phone calls, webinars and conferences that she has held to provide direct coaching and advice, she developed our National Steering Committee into a well-oiled machine that has capitalized on the immense talent and generosity of our national-level volunteers to grow our movement farther than we could ever have done without their support.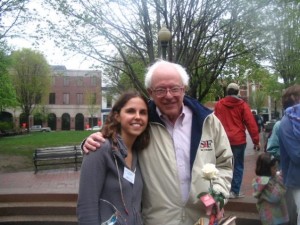 But nowhere did Courtney's passion for Fair Trade come through more than when she created programs and events that supported your work. Go Bananas, Fair Trade Your Holidays, Bake Fair, Valentine's for Farmers, Fair Trade Photofest. These are just a few of the innovative promotional programs that Courtney conceived of, designed and put in the hands of our committed advocates with astounding results. She ran 6 producer tours over a four year period, traveling to many of your communities and campuses with farmers and artisans
to allow members of our communities to hear directly about the importance of Fair Trade from those we seek to serve. And there is much more – she has coordinated national conferences, fellowships and regional networks, and on and on.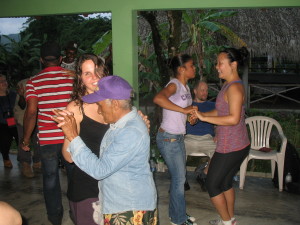 Perhaps the most appropriate place to close though, is Fair Trade Schools. As Courtney's background is in Early Childhood Education, when the development of a Fair Trade Schools program was one outcome of our strategic planning process, she was as excited as any of us to get started. From conception to consultation to implementation and networking, there is no one that Fair Trade Schools and its quick success should be credited to more.
So join me in the comments in thanking Courtney for her years of dedication, hard work and passion in empowering all of us and our campaigns to grow the Fair Trade movement!
Courtney, we wish you nothing but the best and offer our fondest Fair-Thee-Well!
Billy Linstead Goldsmith is the National Coordinator for Fair Trade Campaigns.