"Fuel Up" For Finals With Fair Trade this Fall
Share Your Plans and Get Rewarded!
Here's your chance to get some great, free materials for that final Fair Trade event of the fall semester! A few generous donations have allowed us to support campaigns hosting a Fair Trade Study Break.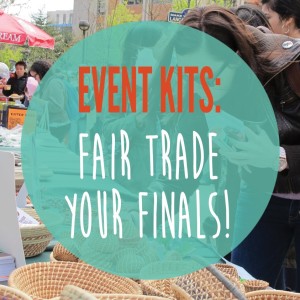 You can participate with four easy steps:
Provide a short explanation of your plans and mailing address in the comments (DEADLINE = Nov. 11th, 2016)
Register your event – add your event to the website!
Host your event!
Post about your event on social media using #FTCampaigns
These are some of the Fair Trade products and materials you'll find in your kit:
* Fair Trade Coffee from Java City ecoGrounds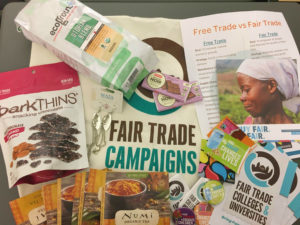 * Fair Trade Chocolate from barkTHINS
* Fair Trade Tea from Numi Tea 
* Fair Trade Cereal from Back to the Roots 
* Earrings from Mata Traders 
* Bracelets from Circle of Hands Uganda
* Informational 1-Pagers on Fair Trade Coffee, Tea, Chocolate and Fair Trade 101
Want more Fair Trade 101 fact-sheets? Visit our resource library and search '101'! 
Here are a few ideas to help get the ball rolling…
Idea 1: Table with Fair Trade coffee, tea and chocolate
Give your classmates that extra boost as they head into or out of the library! Set up a table with Fair Trade Coffee (Java City ecoGrounds), Chocolate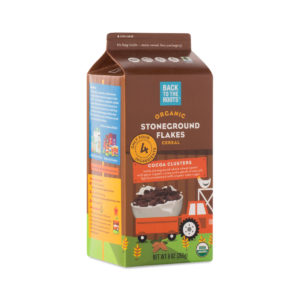 (barkTHINS), Tea (Numi Tea), Cereal (Back to the Roots) and beautiful artisan earrings (Mata Traders) as well as educational materials  and story cards about each product.  For example, check out this story about how Numi Tea has worked to bring Fair Trade to tumeric farmers in Madagascar.
You can also create your own materials to highlight what you have accomplished this year and are looking to achieve in the next. Use this as an opportunity to get the word out about your campaign!
Idea 2: Partner with an existing event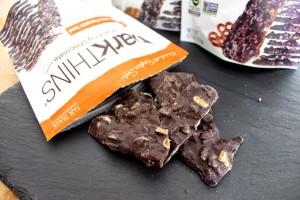 In the lead up to finals week numerous groups on campus will be hosting events to prepare students and staff. Gauge the landscape and offer to 'Fair Trade' another group's event!
Reach out to clubs, departments and your food service provider to see if you can set up, sample and promote Fair Trade and availability on campus to a new audience. Don't forget to follow up afterwards and continue building the partnership!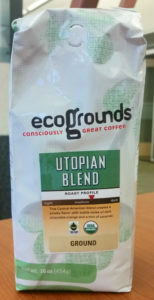 Idea 3: Fuel up with Fair Trade!
Last year Villanova University hosted a 'Fuel up with Fair Trade' event. Read through this one-pager to learn how to keep track of all the details and set up your own event on campus.
 Idea 4: Hold a raffle to win a pair of earrings from Mata Traders or bracelet from Circle of Hands Uganda!
In your kit, you will receive beautiful, Fair Trade earrings hand-made by women artisans in India from Mata Traders.  Hold a raffle at your event to draw more attendees AND give students a chance to win this lovely piece of jewelry handmade in India!
Never done a raffle before? Check out handy resource for how-to run a successful raffle in four easy steps! 
Remember: post your plans and mailing address in the comments!
Don't wait, sign up early – first 20 campuses to sign up by commenting below will receive extra Fair Trade chocolate from Alter Eco!
All event kits will be mailed on Monday 11/28 unless your final exams take place early (please let us know)
If you have any questions — please contact National Organizer Kylie Nealis (knealis@fairtradeusa.org)