Year in Review: Top 10 Achievements of 2021
2021 did not hold our campaigns back from advocating for Fair Trade and achieving their goals! 
Let's take a look back at the Top 10 Achievements of the Year.

1) We kicked off 2021 with Fair Spring monthly themes!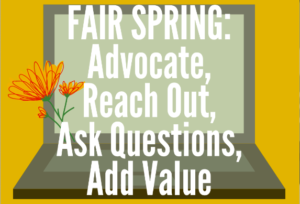 With the success of Fair Fall in 2020, we continued the monthly themes and interactive resources through Fair Spring. From February-May 2021, we shined light on topics that Fair Traders advocate for through their work. Find recordings of the February, March, and May Fair Spring network calls here.
2) We connected with the Fair Trade community and our partners.
In May, we heard from Fair Trade alumni who shared their experiences and advice with campaigners in the "Where Are They Now? Graduation Pledge & Fair Trade Campus Alumni Panel". The following month we also had the honor of partnering with Media Fair Trade on an interview with Bruce Crowther, the Founder of Fair Trade Towns.  Finally, we ended 2021 with our "Fair Trade & Climate Justice" advocacy network call with insight from our own Fair Trade University of New Hampshire and our dear friends at Power Shift Network.
3) We learned from and were inspired by Fair Trade farmers.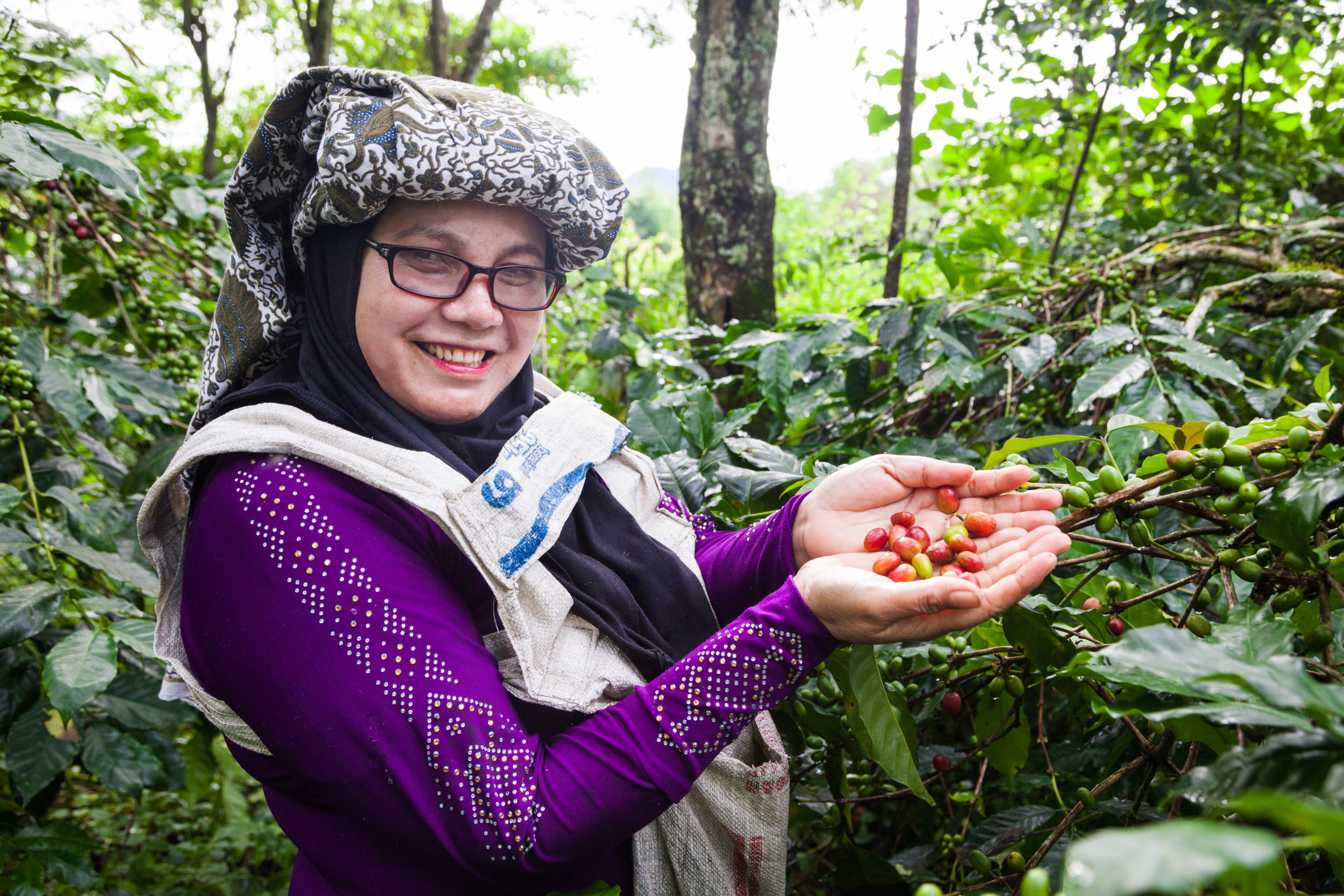 During our Farm Worker Awareness network call, we heard from a Fair Trade USA Producer Services representative as well as the Owner of JAS Family Farm Organics, a Fair Trade Certified farm, to learn about the affects that Fair Trade certification has on farmworkers and their communities. As part of the "Does Your Coffee Do More?" campaign around International Coffee Day, we also hosted a call with different coffee specialist including a Fair Trade producer, Fair Trade USA coffee representative, and students from SJ Brew.  The virtual coffee chat was one of our most successful events of 2021, so you don't want to miss this recording!
4) Fair Trade Campaigners presented their knowledge and experience on several of our network calls. 
Many Fair Trade Campaigners have a wealth of knowledge that we love sharing and amplifying with other campaigns across the country. Check out the calls below to learn directly from some of our most successful and active advocates.
5) The Fair Trade Campaigns team had the honor of presenting at two national and one international conference!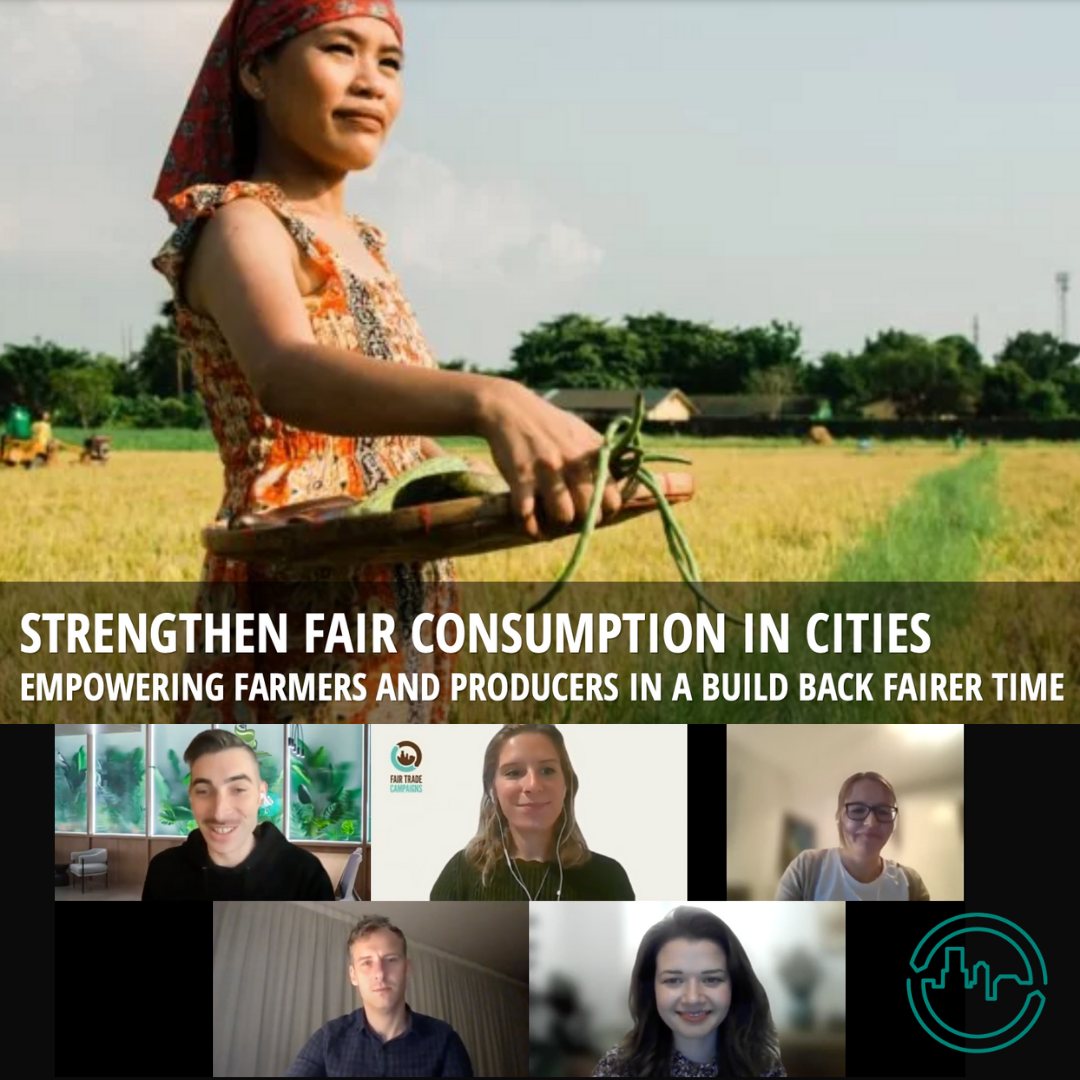 At the International Fair Trade Towns Conference, Billy Linstead-Goldsmith, Director of Fair Trade Campaigns, and Taryn Lemmon, Campaign and Communications Coordinator for Fair Trade Campaigns, spoke in two different workflow sessions. Find Billy's talk on Impact and Taryn's presentation on Youth Engagement here. Power Shift Network invited Kylie Nealis, Senior Manager of Fair Trade Campaigns, Kenya Reeves, Midwest Regional Fellow, and Holly Francis, Eastern Regional Fellow to present "Intersectional Organizing: Fair Trade, Climate & Racial Justice" at their Convergence Conference. Finally, AASHE held their annual conference, GCSHE (Global Conference on Sustainability in higher Education) which included an on demand presentation with Taryn titled "How Fair Trade Campuses are Collaborating to Amplify Their Impact."
Campaign Successes
6) University at Albany became the 1st designated Fair Trade University in the                              SUNY system!
The University at Albany was recognized for their commitment to Fair Trade and for becoming the first SUNY campus to reach Fair Trade University status. This article talks all about their successes and shares some of the Fair Trade products carried on campus. Congrats U at Albany!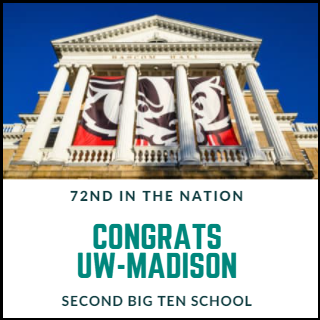 7) University of Wisconsin-Madison reached Fair Trade University designation, becoming the 2nd Big 10 School!
Add another Big 10 School to the list of designated Fair Trade Universities! UW Madison began their campaign in 2020 and reached designation in just a year! Read on to hear from their lead organizer, Jake. Congrats team!
8) University of California Santa Cruz became the 6th designated UC campus!
UC Santa Cruz Newscenter writes about the UCSC Fair Trade team's hardships and accomplishments that all lead up to Fair Trade University designation. Great work to the UC Santa Cruz team!
9) San Luis Obispo, a student lead town campaign, became a designated Fair Trade Town!
Grace Burnite, a student at Cal Poly SLO, spent her final year of college working towards and achieving designation for the San Luis Obispo, CA Town Campaign. The campaign was featured in a local news article here! Awesome job, Grace and team!
10) Portland State University became the first Fair Trade University in Oregon!
Another first for the year! Portland State University reached designation, making them the first Fair Trade University in the state of Oregon. Learn more about the campaign in this blog by the PSU Sustainability Office.
---
Our 2021 top ten only scratches the surface of everything that happened in the past 12 months. Thank you to everyone who stuck with Fair Trade Campaigns through the hardships of the evolving pandemic. From our Fellows and volunteers, to our campaigners and partners, this work wouldn't be possible without your energy, commitment and ongoing support! We're excited and hopeful for what 2022 has in store!
From all of us at Fair Trade Campaigns,
warm wishes for a very happy New Year!